Artikando
Jump to navigation
Jump to search
ArtiKanDo is an Italian artist specialized in hand drawing using a "BIC pen and fantasy".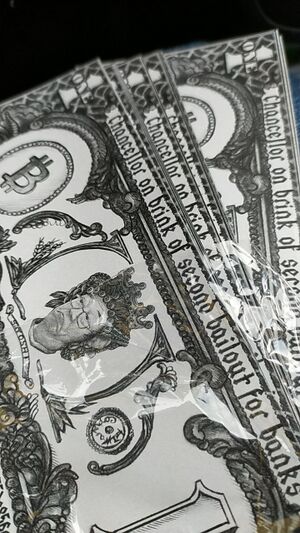 Appeared for the first time in bitcointalk section collectibles (April 2022)
.
Also featured in scarce.city: https://scarce.city/auctions/moors-head-banknotes
21 banknotes have been printed. It is available one proof of printing and 3 original drawing by hand.
20 stamps sheet have been realized as final version. Each sheet contains 28 stamps. These items can be classified as "Cinderella" or "Back of the book stamps", and have no real value for postage (in Italy these are called "Erinnofilo").
Also available 3 Proof of prints, 4 Essays Mini sheets, 20 Mini Sheets (2 of these have a printing error), 5 Original Drawing by hand, 10 First Day Cover (FDC).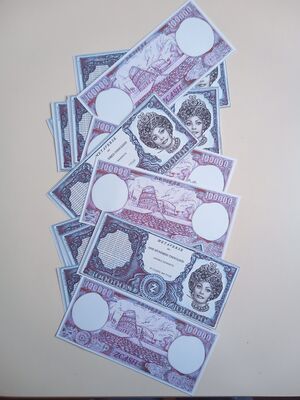 Another edition with a "Moor's Head", dedicated to Sophia Loren (Italian Actress). 20 banknotes have been realized. First series is not numbered or signed. 100.000 ZEC as face value. According the artist, this banknote was ideated from the playful and artistic idea. Literally. Why is the subject Sophia Loren? Because she is one of the most beautiful women in cinema, represented as an iconic "Moor's Head", referring to my land, [Sicily] making this banknote unique. Distributed for free as gift with release "Cryptoverse".