Artikando
Jump to navigation
Jump to search
ArtiKanDo is an Italian artist specialized in hand drawing using a "BIC pen and fantasy".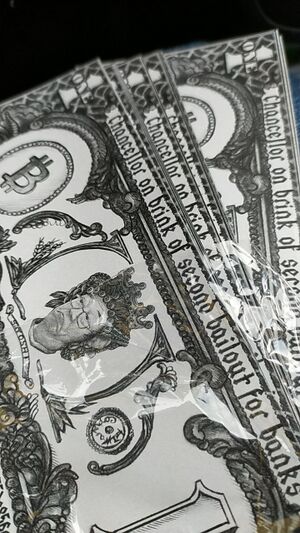 Appeared for the first time in bitcointalk section collectibles (April 2022)
.
Also featured in scarce.city: https://scarce.city/auctions/moors-head-banknotes
Release "Moor's head"
21 banknotes have been printed. It is available one proof of printing and 3 original drawing by hand.